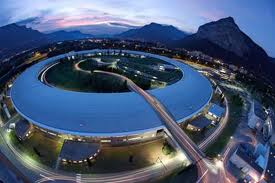 Candidates should be studying for a university degree or engineering diploma in Computer Science or equivalent, and have successfully completed at least three years of university study. It is compulsory for the university or the school to deliver a traineeship contract.
We offer:
As part of the building of MASSIF, our platform dedicated to high-throughput crystallography, we would like to improve our automatic crystal detection tool. The traineeship consist of exploring new possibilities offered by cutting-edge shape recognition technologies and computer vision, applied to crystal detection from live images received from a GigE Ethernet camera. Later on, the traineeship also consists of implementing the best procedure towards operation in real conditions.
Desired skills for the candidate:
Academic knowledge of Computer Vision and Shape Recognition algorithms and techniques. Knowledge and experience in at least C, C++ or JAVA;  Phyton would be an asset.

Ability to communicate effectively, both orally and written; (the working language at ESRF is English). You also need the ability to solve technical problems, evaluating alternative courses of actiond and innovating when necessary.
Note: Student will receive a monthly indemnity. In addition he/she will able to apply for the Erasmus grant as long as he/she accomplishes the requirements. You can look for more information in:
How to apply?
Please send an email with a detailed CV and a cover letter to:
Matias Guijarro
guijarro@esrf.fr