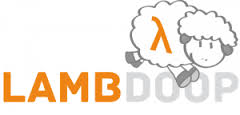 Company Overview
Lambdoop is building a BigData middleware with a simple Java API for building Big Data applications using any processing paradigm: long-running (batch) tasks, streaming (real-time) processing and hybrid computation models (Lambda Architecture). No MapReduce coding, streaming topology processing or complex NoSQL management. No synchronization or aggregation issues. Just Lambdoop!
Job description:
We are very close to our official launch, and we are looking to hire a talented Chief Technology Officer with experience working in a start-up environment. Our engineering team has been hard working on implementing our initial product and now we are ready to launch and grow a new innovative BigData company that will make BigData application development easier and faster. With our ultimate goal to make our customers have better use of data, simplifying the way they create valuable insights from they sparse data sources.
As CTO you will be responsible for building and leading our engineering team, setting the product strategy and roadmap. While this will be the main activity, our next CTO should be willing to get his hands on the products, writing code, solving problems and prototyping new functionalities. You will be providing technical guidance and direction to our entire engineering team. Ideally this individual will propose innovative solutions and explore new ways of increase the value we provide to our customers.
We are looking for a CTO- founder to be – and we offer competitive salary and strong benefits, (equity included).
Information: mlaucelli@gmail.com
Required Skills
PhD/MS Computer Science – Software Engineering

Strong OOP skills, ability to analyze requirements and prepare design

Strong background in Architecture Design, especially in parallel and distributed processing systems

Demonstrated track building SW solutions and products, preferably in the data analytics space, in another successful start-up or well-respected technology company

Hands on experience with common open-source and JEE technologies

Knowledge on cloud environments (AWS, Google, …)

Team-oriented individual with excellent interpersonal, planning, coordination, and problem-finding skills. Ability to prioritize and assign tasks throughout the team.

High degree of initiative and the ability to work independently and follow-through on assignments.
 Big Data experience
Hadoop (HDFS, MapReduce, YARN)

Batch technologies (Hive, Pig, Cascading)

NoSQL (HBase, Cassandra, Redis)

Real-time processing (Storm, Trident)

Related tools (Avro, Sqoop, Flume)

Machine Learning (Mahout, SAMOA)
Personal skills